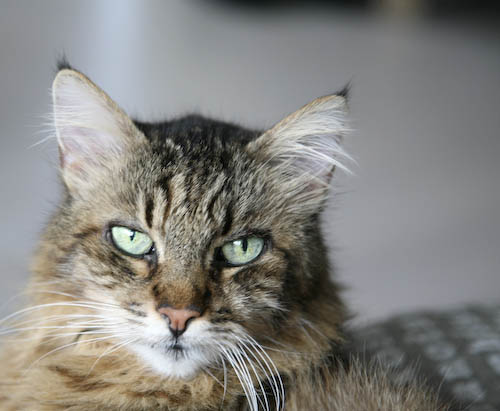 (This cat is Josephine, and she is the only terrorist I know)
Thuis. Daar twee weldoorvoede poezen, die hun dure pilletjes en hun dieet krijgen. Hun eigen brokjes en hun eigen blikjes. Schandelijke luxe. Ook voor mij, heerlijk eigen bed, hete douche, ijskast vol met eten.
Ik heb nog een paar verhalen over Gaza, maar even geen tijd, boodschappen, koffer uitpakken, wasje draaien, mail, post, kranten, de liefste mensen bellen en mailen, Kifaia mensen op de hoogte brengen van alles wat we hebben gedaan, er is altijd veel klein regelwerk als ik een week weg ben geweest.
Dikke envelop van de Eerste Kamer. Dinsdag ga ik weer. Ik deed het (op doktersadvies) een beetje kalm aan, maar ik begin mijn fractie te missen.
De verhalen komen.
Reacties uitgeschakeld

voor Thuis