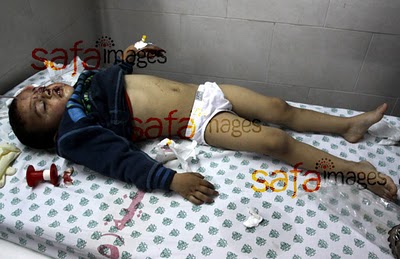 "Any act of violence, especially one against civilians, marks a profound failure of human imagination and causes a deep and abiding trauma for all involved. In mourning the nine lives lost in Gaza yesterday, and the one life lost in Jerusalem today, we reject the pattern of condemning the loss of Israeli lives while ignoring the loss of Palestinian life. We do not discriminate. Life is life. One lost life is one life too many-whether Palestinian or Israeli."
Dat is ongeveer wat ik ook zeg, als antwoord op meneer van Struick van Bemmelen van Likoed Nederland, die het vanochtend in de Volkskrant nodig vond om mij ervan te beschuldigen dat ik Palestijnse aanslagen zou vergoelijken. Wat ik uiteraard niet heb gedaan, niet doe en nooit zal doen.
Kom ik nog op terug.
Hier is de link naar dat opiniestuk in de VK. Let ook op de reacties, eentjes, tweetjes en drietjes (qua paradigmastrijd, zie hier) vliegen je meteen weer om de oren.
En hier de link naar het artikel van A Jewish Voice for Peace.
Wordt vervolgd.
Reacties uitgeschakeld

voor Joodse stem voor vrede: wij discrimineren niet