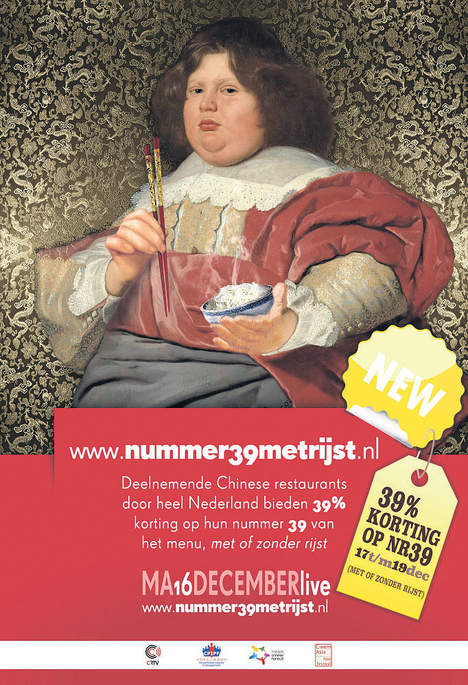 Prachtig. Dit staat in de Volkskrant:
Negenendertig Chinese restaurants geven deze week 39 procent korting op nummer 39 van de menukaart – met of zonder rijst. De kortingsactie met een knipoog heeft een serieuze ondertoon: Nederlandse Chinezen willen op deze manier aandacht vragen voor de discriminerende stereotyperingen die ze ten deel vallen.

"We willen laten zien dat Chinezen niet vies zijn van een grap, zolang beide partijen erom kunnen lachen"
Yan Ting Yuen
Ook willen de restaurants nog steeds excuses van jurylid Gordon, die een Chinese deelnemer aan de televisieshow Holland's Got Talent bejegende met grappen over 'number 39 with rice'.
De actie is bedacht door drie Chinese jongerenorganisaties, in samenwerking met de Vereniging Chinese Horeca Ondernemers (VCHO). Die stuurde haar negenhonderd leden het verzoek mee te doen, en zo een vrolijk statement te maken.
Lees hier verder.
Reacties uitgeschakeld

voor Chinees Nederland laat van zich horen: met 39% korting